KAVACA CERAMIC IR – Window Tints Tampa
KAVACA CERAMIC IR is the ultimate Window Tint in Tampa, manufactured with state of the art technology. Ceramic Pro has formulated a proprietary formulation of nano-ceramic technology with an IR layer to deliver excellent heat rejection, glare control and UV protection that is metal-free; supporting signal clarity for all types of electronic devices. KAVACA Ceramic IR lets you customize your car with any of the 6 shades offered, without sacrificing clarity nor the loss in heat rejection with clear VLTs. KAVACA Ceramic IR advanced technology offers a non-reflective, color stable finish that will not fade over time.
Ceramic Pro has many years of experience in the industry of vehicle and surface protection. KAVACA Window Tint have been designed and tested with extensive research to give you the top looks and performance.
The nano-ceramic and nano-carbon technologies in KAVACA Ceramic IR Window Tint Film is the first in its class. The combination of these technologies makes for window tint with qualities we could have only dreamt about just a few years ago. The advancements in nano-technology spearheaded by our experience in ceramic coatings have made the creation of this IR film possible. For the first time ever you will be able to enjoy all the benefits of the most advanced tint technologies with none of the drawbacks of traditional window tints.
When it comes to choosing a window tinting company in Tampa, it is important to do your research. Look for a reputable company that uses high-quality materials and offers a range of tinting options to meet your specific needs. Ask for references or read online reviews to ensure that you are working with a company that has a track record of providing excellent service. With window tints Tampa, you can protect your investment and enjoy all the benefits that come with having a professionally tinted car.
Find out more on Ceramic Pro!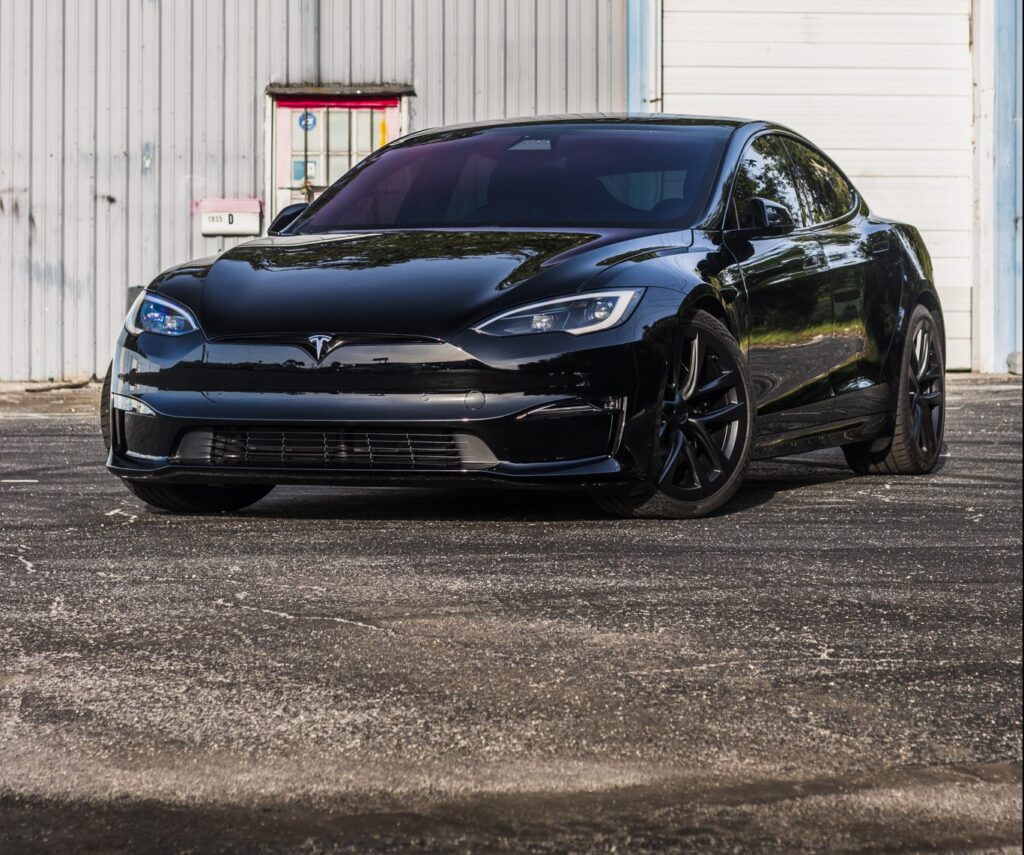 Frequently Asked Questions
Ceramic Pro – The Details
What does Ceramic Pro coating do?

Ceramic Pro is a nanoceramic clear coat that can be applied to the exterior of your vehicle. This durable coating creates a ceramic shield that helps to protect your car's paint from dirt, dust, and other environmental contaminants. In addition, Ceramic Pro is highly resistant to scratches and UV rays, making it an ideal choice for those who want to keep their car looking new.
How long has ceramic pro been around?

Ceramic Pro is a leader in the ceramic coating industry, and has been providing high-quality ceramic coatings for over 10 years. Ceramic Pro has a team of experienced and certified professionals who are dedicated to providing the best possible service to their clients. In addition to ceramic coatings, Ceramic Pro also offers a variety of other product lines to support window tint, paint protection film, and more! Whether you're looking for a way to protect your car's paint or you want to make it look its best, Ceramic Pro is the company to trust.
Why should I choose Ceramic Pro?

Ceramic Pro is the global leader in nanoceramic surface protection technology. With a leading industry warranty and passion for perfection, Ceramic Pro is the company to choose when protecting your vehicle.
Is Ceramic Pro safe for my clearcoat?

Yes, Ceramic Pro Products are formulated to be safe for all surfaces including your paint. Ceramic Pro will not damage your clearcoat or paint and will not void any manufacturer warranties.
Do I need to service my coating?

Yes. To maintain your warranty, you need to attend an annual service. This service is free of charge and it is to ensure the Ceramic Pro performs properly for the entire length of the warranty. If an annual inspection is missed, the warranty defaults to the lesser package at the time of the missed annual inspection. i.e. A Gold (Lifetime) warranty becomes a Silver (5 year) warranty when an annual service is missed.
Will Ceramic Pro protect from scratches?

Yes, after Ceramic Pro coating cures is becomes 3 times harder than paint. The coating is much more resistant to scratching. Ceramic Pro is a glass coating, and while glass can still be scratched and chipped, it is much more resistant than your clearcoat.
Is Ceramic Pro an alternative for Wax?

Yes, once Ceramic Pro is applied you will never need to wax again. Cleaning your vehicle's paint is as easy as maintain as your glass/windshield. No need for abrasive washes or any waxes/sealants.
Can I apply Ceramic Pro to my own vehicle?

No, Ceramic Pro must be applied by trained and certified professionals. This product requires a strong attention to detail and an understanding of how solvent based coatings work.
Is Ceramic Pro safe for my clearcoat?

Yes, Ceramic Pro Products are formulated to be safe for all surfaces including your paint. Ceramic Pro will not damage your clearcoat or paint and will not void any manufacturer warranties.
How long does the process take?

The process of Ceramic Pro will take between 1-4 days depending on the condition of your paint, the size of the vehicle and the package you select. The 1st step is to wash and prep the vehicle. The 2nd step is to correct all the imperfections in the paint such as swirls and scratches. At this stage the coating process will begin, and each panel of the vehicle will have Ceramic Pro applied, leveled, and stacked to achieve the package you have selected.