The Best Ceramic Coating in Tampa!
The critical truth regarding most ceramic coatings
We understand how difficult it may be to locate the perfect detailing solution like our ceramic coating Tampa services for your vehicle. However, with our specialists on your team, you will no longer spend resources on low-quality goods. At Kanpeki Auto Detailing, we have gone through the trouble of testing various coatings so that our clients do not have to. Years of study have brought us to various solutions that are cost-efficient, effective, and simple to preserve.
Additionally, the bad thing about most coatings is that they tend to advertise too much about how they can protect your manufacturer's car paint and how there's no need for automobile wax with ceramic coatings. Although it protects the car's exterior, these products most often don't deliver the promise and would make you do waxing, which is costly because it must be renewed frequently. It is so common for car wax or other lowly coating substances to decrease after a few washes on your vehicle.
Our superior ceramic coating Tampa services would never do you like that! Contact us now!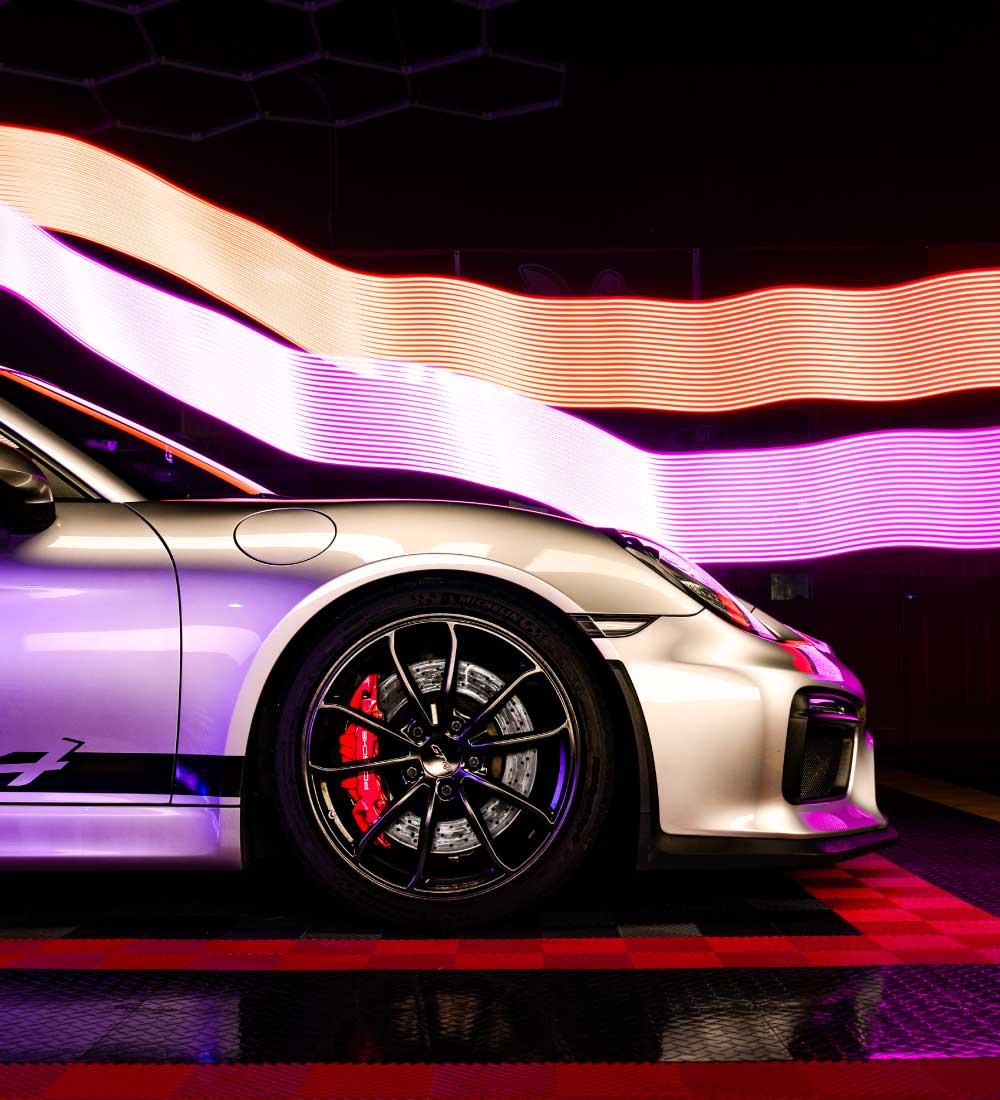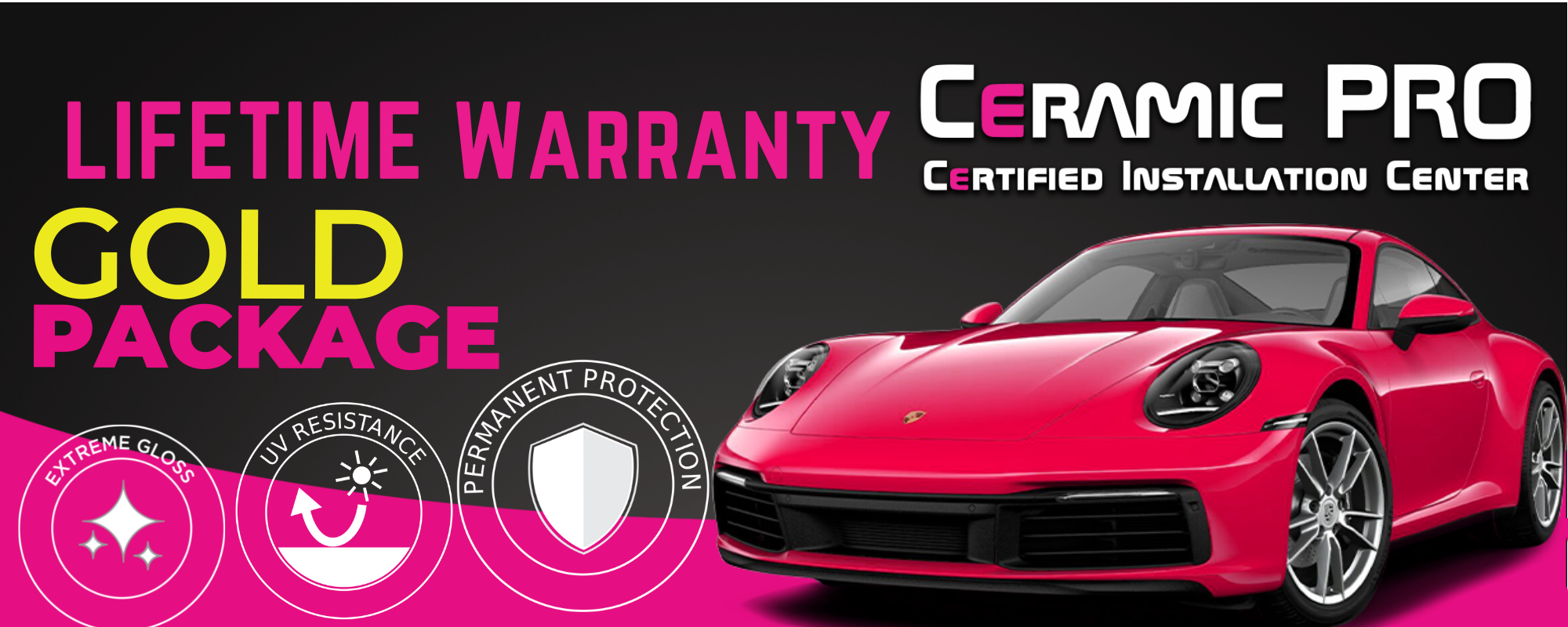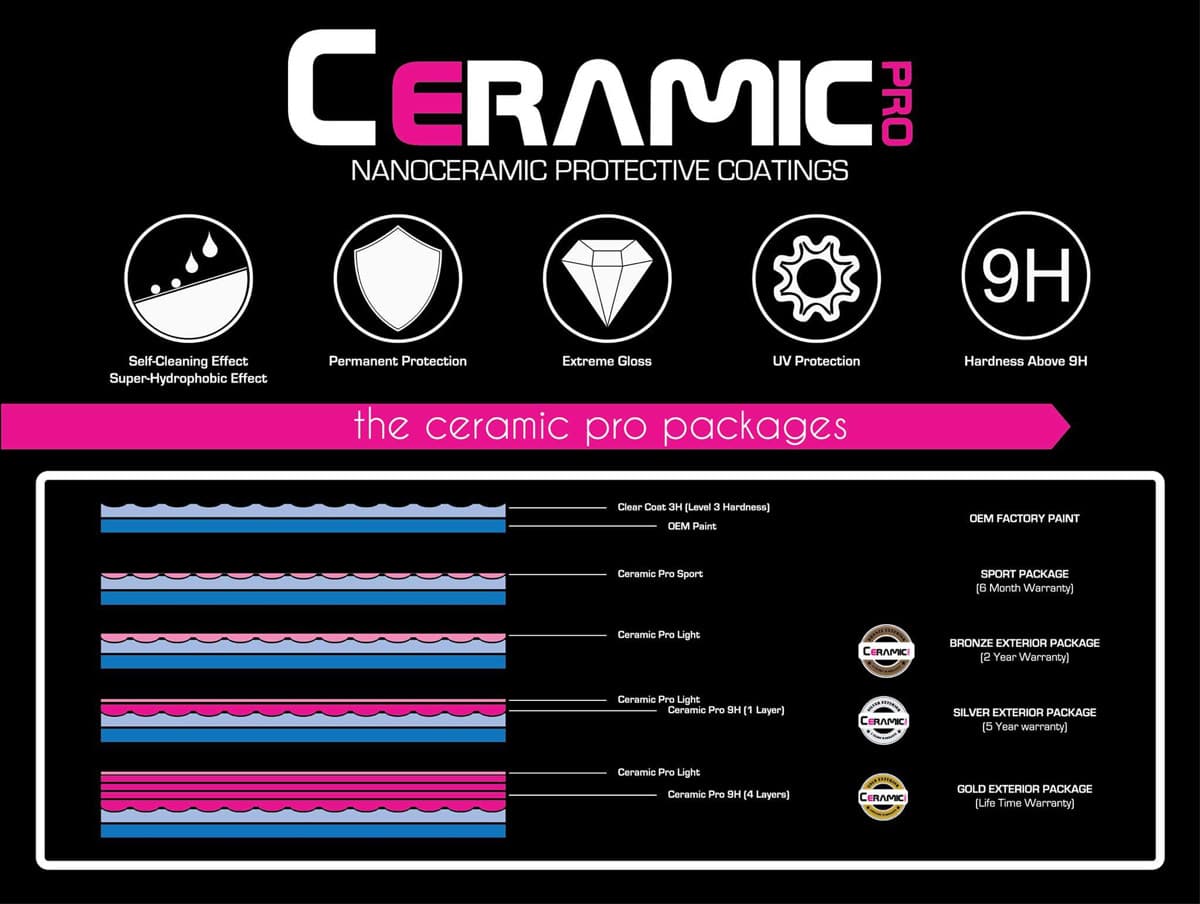 Excellent Service and Top-rated
Ceramic Coating Service in Tampa
We have a ceramic coating Tampa package to suit everyone's preferences, whether you're looking for a luxury hand car wash, an intensive auto detail, or paint correction. The details show our dedication to quality.
If you want your car to look like you just pulled it off the showroom floor, you've arrived at the perfect place. Our expertise is the foundation of our auto detailing business, particularly with our ceramic coating in Tampa.
Kanpeki Auto Detailing is here to assist you in keeping your vehicle looking absolutely perfect, like our very motto! We always strive to achieve the best outcomes possible with our different top-rated ceramic coating services and packages in Tampa:
Ceramic Pro Gold

: The ultimate in ceramic coating protection!

Ceramic Pro Silver

: More than your standard pop and protection!

Ceramic Pro Bronze

: The entry-level to our commitment to excellence!

Ceramic Pro Sport

: Test the glossy finish at a friendly price point!

Ceramic Pro Wheel and Caliper

: Get your wheels and calipers some super protection
If you are looking to give your vehicle the ultimate protection then our paint protection film Tampa services will be the solution for you!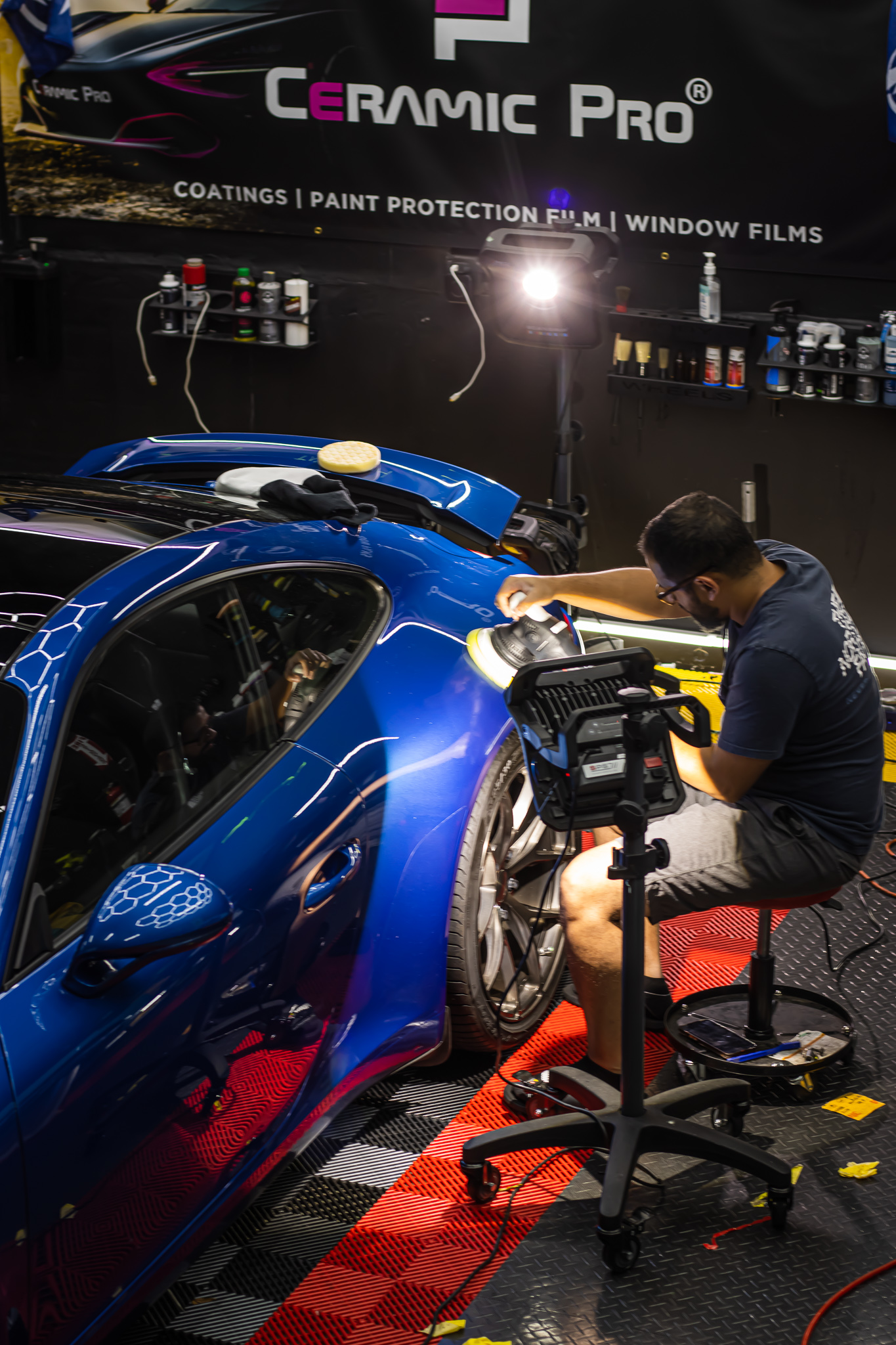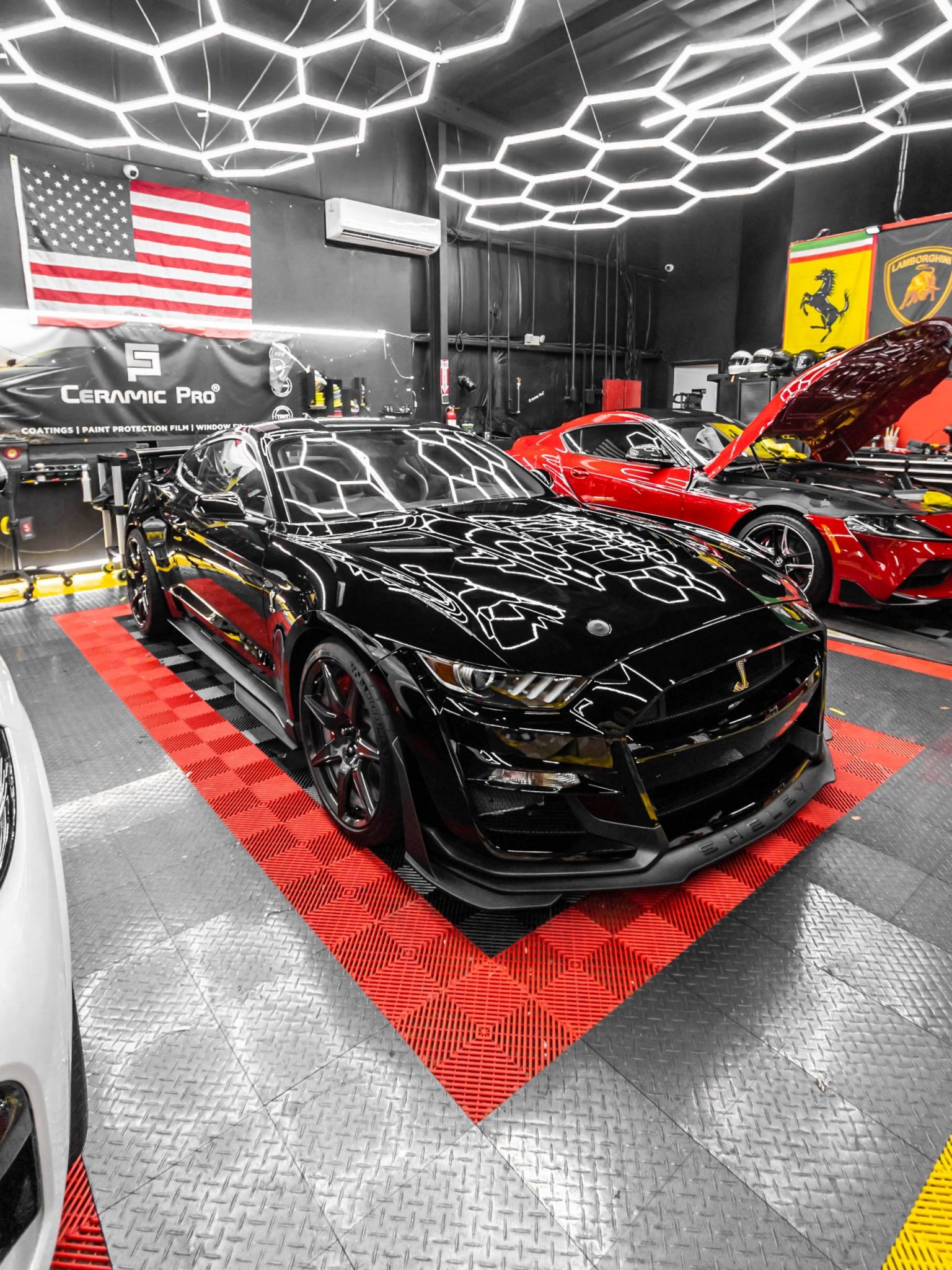 Enhance the beauty of your vehicle's paint by pairing our restoration process with any of our Ceramic Pro Tampa packages.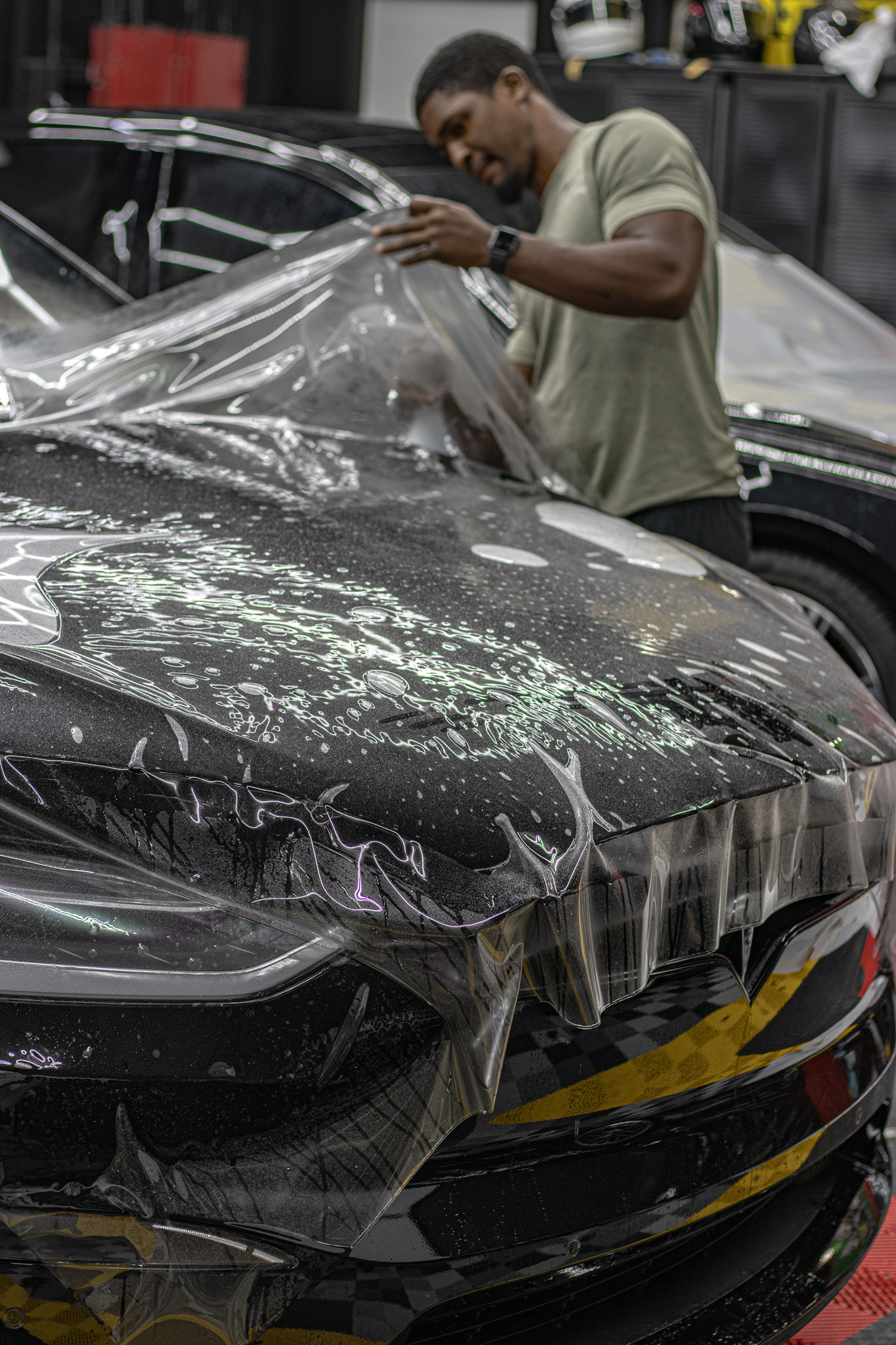 Protect your fresh new paint from the harsh road hazards and debris with our PPF Packages. #StopTheLovebugs
Benefits of Ceramic Coating Tampa
Ceramic coatings have quickly become a staple in the auto industry because of their many benefits. Here are some reasons why you should consider our ceramic coating Tampa services:
Ceramic Coating FAQ's
To maintain your ceramic coating, simply wash and dry your car as usual. Avoid using harsh chemicals or abrasive materials, as these can damage the coating.
Our ceramic coatings are designed to last for years with proper care. However, factors like environmental conditions and frequency of use can affect the lifespan of the coating.
That would entirely depend on your specific needs and preferences. But from a neutral point of view, our ceramic coating Tampa services are worth every penny, given that they can safeguard your car from just about any environmental factor, make it a breeze to clean and maintain, and keep its market value up down the road.
Ceramic Pro – The Details