Professional Trim Restoration Tampa Services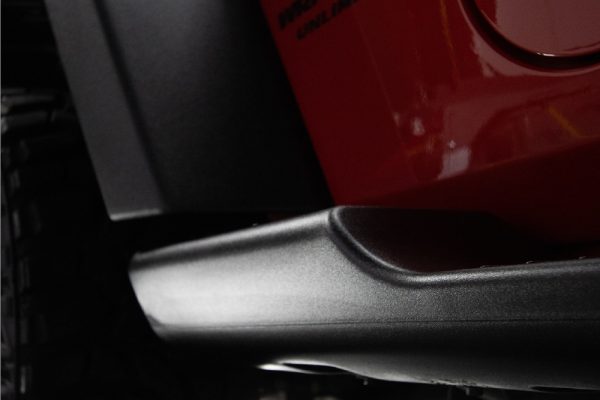 Trim Restoration Tampa will bring new life to your plastic trim. Over time the dark black in the plastic with start to fade with the UV rays from the sun. Here at Kanpeki Auto Detailing, depending on the severity of fading we can take care of this issue in one application.
However, multiple applications and appointments may be necessary to get the trim to be restored to its natural color.
Contact us today and we can get your trim looking good as new!
Frequently Asked Questions
Is Ceramic Pro Safe For My Clearcoat?

Yes, Ceramic Pro Products are formulated to be safe for all surfaces including your paint. Ceramic Pro will not damage your clearcoat or paint and will not void any manufacturer warranties.
Does Ceramic Pro Peel, Fade Or Crack?

No, Ceramic Pro will not Crack, Peel or Yellow. Our products have undergone SGS testing and real-life testing in some of the worlds harshest environments, and surpassed every one of them.
Is Ceramic Pro An Alternative To Wax?

Yes, once Ceramic Pro is applied you will never need to wax again. Cleaning your vehicle's paint is as easy as maintain as your glass/windshield. No need for abrasive washes or any waxes/sealants.
Will Ceramic Pro Protect From Scratches?

Yes, after Ceramic Pro coating cures is becomes 3 times harder than paint. The coating is much more resistant to scratching. Ceramic Pro is a glass coating, and while glass can still be scratched and chipped, it is much more resistant than your clearcoat.
Can I Apply Ceramic Pro To My Own Vehicle?

No, Ceramic Pro must be applied by trained and certified professionals. This product requires a strong attention to detail and an understanding of how solvent based coatings work.
How Long Does The Process Take?

The process of Ceramic Pro will take between 1-4 days depending on the condition of your paint, the size of the vehicle and the package you select. The 1st step is to wash and prep the vehicle. The 2nd step is to correct all the imperfections in the paint such as swirls and scratches. At this stage the coating process will begin, and each panel of the vehicle will have Ceramic Pro applied, leveled, and stacked to achieve the package you have selected.
Do I Need To Service My Coating?

Yes. To maintain your warranty, you need to attend an annual service. This service is free of charge and it is to ensure the Ceramic Pro performs properly for the entire length of the warranty. If an annual inspection is missed, the warranty defaults to the lesser package at the time of the missed annual inspection. i.e. A Gold (Lifetime) warranty becomes a Silver (5 year) warranty when an annual service is missed.
Is Ceramic Pro Easy To Remove?

No, Ceramic Pro cannot be washed away like a wax or sealant giving it long lasting results. You must use abrasion (wetsand/compound/polish) to remove Ceramic Pro.